Some Goals for 2016
New Year's Eve has always been my favorite day of the year. It is the day I reflect back on the year and decide what i want to do in the coming year. I have always enjoyed writing out and setting goals. It has been just about proven that writing goals, handwritten with a pen and paper, is many times more poweful than just saying them. I am a person that always has "to do" lists written everywhere, goals, missions, plans, and a million other things! I certainly don't achieve everything I set out to, and plans tend to change along the way, and because of this I think it's important to stay fluid with the different paths and options, rather than have concrete plans. Life throws curveballs at you that sometimes you just don't see coming. Adapt and adjust accordingly. my goals are divided into several categories. I have personal, financial, travel, Renegade association, Dojo (my gym) and competition goals. My Personal and Financial goals aren't really the subject of this Blog, although they overlap the other areas. Assuming I stay happy and healthy, and that I can manage to save a few dollars, I should be able to make a good attempt of acheiving my other goals.
Competition and Travel
If you have been reading my Blog it should be very apparent that I love to compete and I love to travel. I enjoy traveling and experiencing new peoples and cultures tremendously. Training for, and competing in competition makes me feel truly 'alive'. It is hard to explain if you haven't competed in Combat Sports. Maybe it's like a "Quest", you train for months, you travel to some far away land, and then you do 1 on 1 battle with another warrior that has trained for months and months. You win and you celebrate! You lose and maybe you learn something!
I plan on competing in the USA Team Trials for the Combat Wrestling World Championships. The Trials are in April down in Lowell, Arkansas. The winners of each weight division will get the chance to represent the United States at the World Championships this October in Tamasi, Hungary. If I win in April I will also compete at the Combat Wrestling Pan Ams this June in Montreal. I am fully commited to making the US team and going to Hungary. I really enjoyed visiting Bulgaria last year and competing there, and I was able to spend a few days in Istanbul at the end of that trip. This year, if I make the team and go to Hungary, after competition I plan to visit Budapest, Vienna, and Prague. It will be 3 new cities and 3 new countries.
   If I don't make the US team in April, I will switch my training to include more Sambo and compete at the Sambo Masters World Championship scheduled for Porec, Croatia this October. I have been asked to represent the US team in previous years at the Sambo World Championships, but something always comes up. I have already been to Croatia before, when I was 12 years old. It was all just Yugoslavia back then. If I was to compete in Croatia I would also plan travel in that region. Porec is actually not far from Venice, and I have never been to Northern Italy. Perhaps Venice, Florence, Rome? Or Venice, Milan, Switzerland?
  In a perfect world....I will compete at the Combat Wrestling World Championships in Hungary, stay in Europe, and a week later compete at the Sambo World Championships in Croatia. This would be very difficult to do on so many levels....but the thought ignites fire in me...to compete in 2 world championships in 2 different sports, just one week apart. This is my ultimate competition goal for 2016.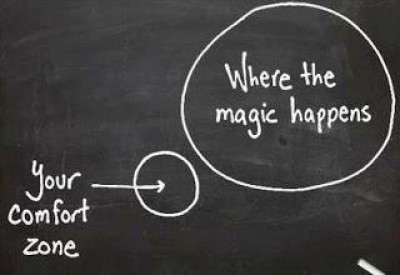 Set high goals and have big expectations!
I try to set my goals pretty high but so they are also attainable. Aim for the stars.... and you just might hit the moon! It's important to set high goals and eliminate distractions and people that tell you that you CAN'T do something. If you don't believe that you can achieve something, then, you probably won't. Limiting your beliefs, limits your potential.